Home Base Iowa Communities
Local resources are available to veterans throughout Iowa. These resources include county and community services to help assist transitioning service members and their families.
Find Local Resources
Iowa Welcomes You
Job training, educational opportunities and a low cost of living make Iowa a great place to call home.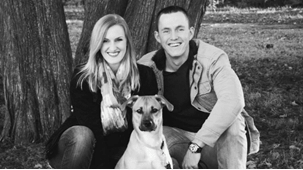 "This state has so much to offer that people don't realize, and we are excited to be back!"
---
Read More

;
Job Search & Resume Tips
#1

Avoid military jargon. Present yourself in a language that prospective employees can appreciate.

#2

Sell yourself. Instead of telling just what you have done, tell them how well you've done it.

#3

Include keywords. Learn civilian keywords that translate your skills into language a hiring manager can understand.

#4

Create versions. Customize your resume to the job.

#5

Proofread relentlessly. Enlist a friend or family member to proofread as a second set of eyes.

#6

Make connections. Create a LinkedIn profile page to showcase your skills and expand your professional network.

#7

Prepare for the interview. Research the company before the interview.