Home Base Communities and Veteran Resources
Home Base Iowa (HBI) connects Veterans, military personnel, and their family members with resources and opportunties in Iowa.
Iowa Counties that have met the requirements to be designated HBI are in blue on the map. Stars indicate the precense of cities that are designated HBI. The graduation caps indicate the presence of Iowa colleges and universities that have met specific criteria to be designated HBI Certified Higher Academic Military Program (CHAMPs) partners.
Are you interested in learning about statewide and local resources? Click on any county below and learn more. If your county is not a designated HBI and you interested in helping take the next steps to become an HBI Community, email HBI@iowa.gov.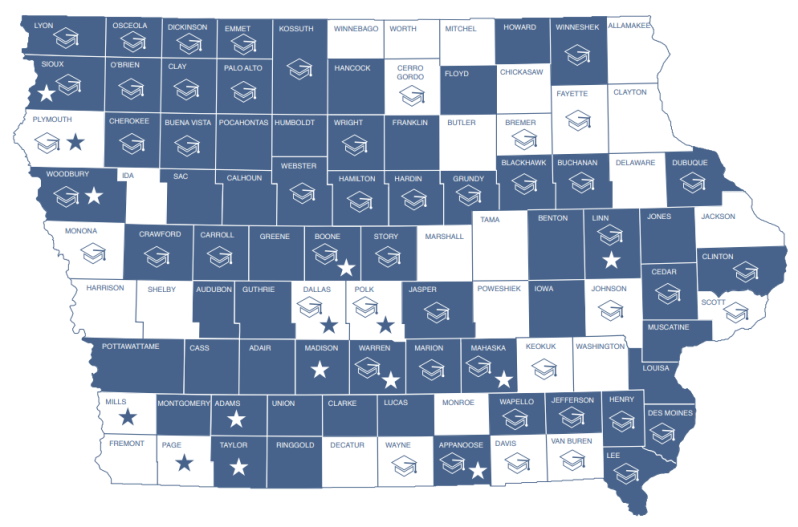 = Home Base Iowa Counties