There are no partner cities located in this county.
Iowa National Guard Family Services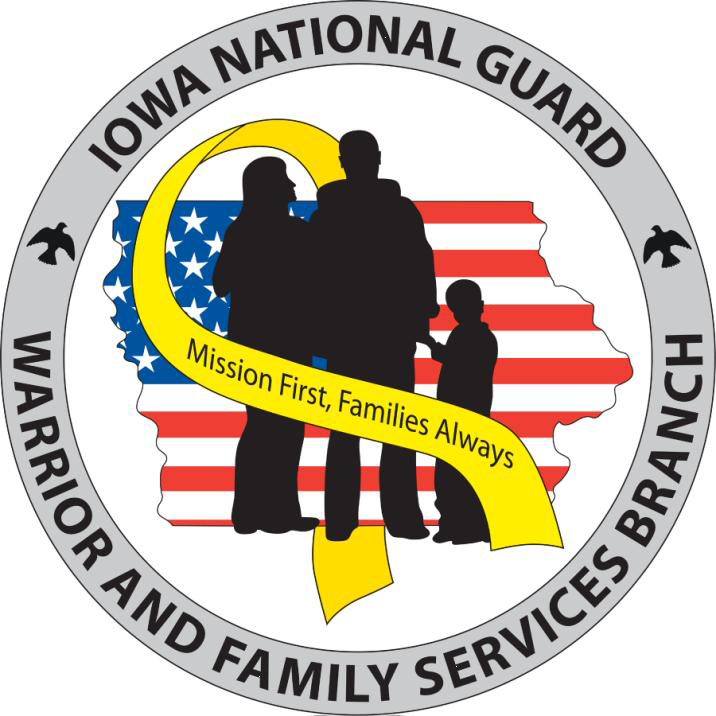 The Warrior & Family Services Branch is a Joint Force initiative that provides assistance to all military families, regardless of branch or component, who find themselves beyond the support capability of active duty military facilities or their home units. The Warrior & Family Services Branch acts as a network that allows families to mutually support one another. By providing families with information, resources and support, the program strengthens both the unit and service members. To learn more about these services, visit Warrior & Family Services.
Non-Profit Veteran Support Organizations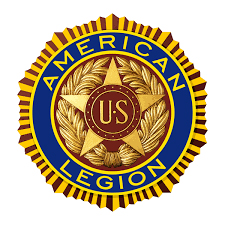 The American Legion was chartered by Congress in 1919 as a patriotic, war-time veteran organization devoted to mutual helpfulness. It is a community-service organization which has reached nearly three million members, men and women at almost 15,000 American Legion posts worldwide. These posts are organized into 55 departments -- one for each of the 50 states, the District of Columbia, Puerto Rico, France, Mexico and the Philippines. The American Legion's national headquarters is in Indianapolis, with additional offices in Washington, D.C. The American Legion Department of Iowa is headquartered in Des Moines, Iowa. The Department Service Office is located in the Federal Building in Des Moines, with an additional office located in the VA Medical Center in Iowa City. Visit the Iowa Legion or email: info@ialegion.org.
County Veteran Director
County service offices assist veterans with compensation/pensions, medical care, military records, grave markers and veteran home loans. Some counties may also have dedicated funds to assist with temporary shelter/utilities, food/health supplies, medical/dental, job placement, counseling and transportation. To learn more, visit the County Veterans Office. The Iowa Department of Veterans Affairs, with the support of citizens, recognizes and honors Iowa's veterans and their families by providing the highest quality programs, services and benefits. Each of Iowa's 99 counties has a Commissioner of Veterans Affairs and a county director. Veterans may wish to utilize the county office as the first point of contact.
An Introduction to CHAMPs
Iowa's Certified Higher Academic Military Partners (CHAMPs) offer higher education incentives to qualified veterans, their spouses and dependents. Benefits include in-state tuition rates, on-campus support, credit for military courses and special financial considerations.
Eastern Iowa Community College
Eastern Iowa Community Colleges includes Clinton, Muscatine and Scott Community Colleges. Stretched along the banks of the Mississippi River, the district covers all of Clinton, Jackson, Muscatine and Scott Counties, as well as parts of Cedar and Louisa Counties. The mission of Eastern Iowa Community College is to deliver high-quality education and training to prepare a skilled workforce, provide affordable access to higher education and build and strengthen our communities.
Purdue University Global
Purdue Global is a world-class university within a world-class public university system. When it comes to balancing a career, family and school, we know that flexibility is key. That's why we put you in control of your education, offering innovative learning options that let you choose what, how and where you learn. As a CHAMPS institution here in Iowa, our advisors work closely with you to understand your personal learning needs. They also evaluate your academic, professional, or military experiences to give you credit for what you already know. Together, we'll determine the fastest, most affordable path to your degree and career. With more than 180 online programs at the associates, bachelors, masters and doctoral levels, our personalized approach to education and modern curriculum give you the skills you need to make an immediate impact on your career and the edge to conquer whatever comes next.
Campus locations in Mason City, Cedar Rapids, Cedar Falls, Davenport and Des Moines.
St. Ambrose University
We offer more than 60 majors with the flexibility to mix majors, minors and electives to match your interests. What's more, our spirited community is known for its athletics, special events and outstanding residence halls. SAU students are inspired by our Catholic intellectual tradition and commitment to social justice. In fact, they volunteer thousands of service hours every year. St. Ambrose University is committed to helping students from all financial backgrounds achieve their dreams of gaining a quality education. Many families believe that they will not qualify for financial aid, but almost 90 percent of St. Ambrose undergraduate students receive financial aid assistance.
Upper Iowa University
Since 1857, Upper Iowa University has been preparing students to succeed - in the classroom and in the world. That rich history, coupled with a student-centered mission, has created a springboard for UIU to become a recognized innovator in offering accredited, quality programs through flexible, multiple delivery systems, including online and self-paced study.
From our Fayette Campus to our undergraduate and graduate online programs, to our 25 U.S. centers, including centers in Cedar Rapids, Des Moines, the Quad Cities and Waterloo, UIU has the people in place to help you succeed.